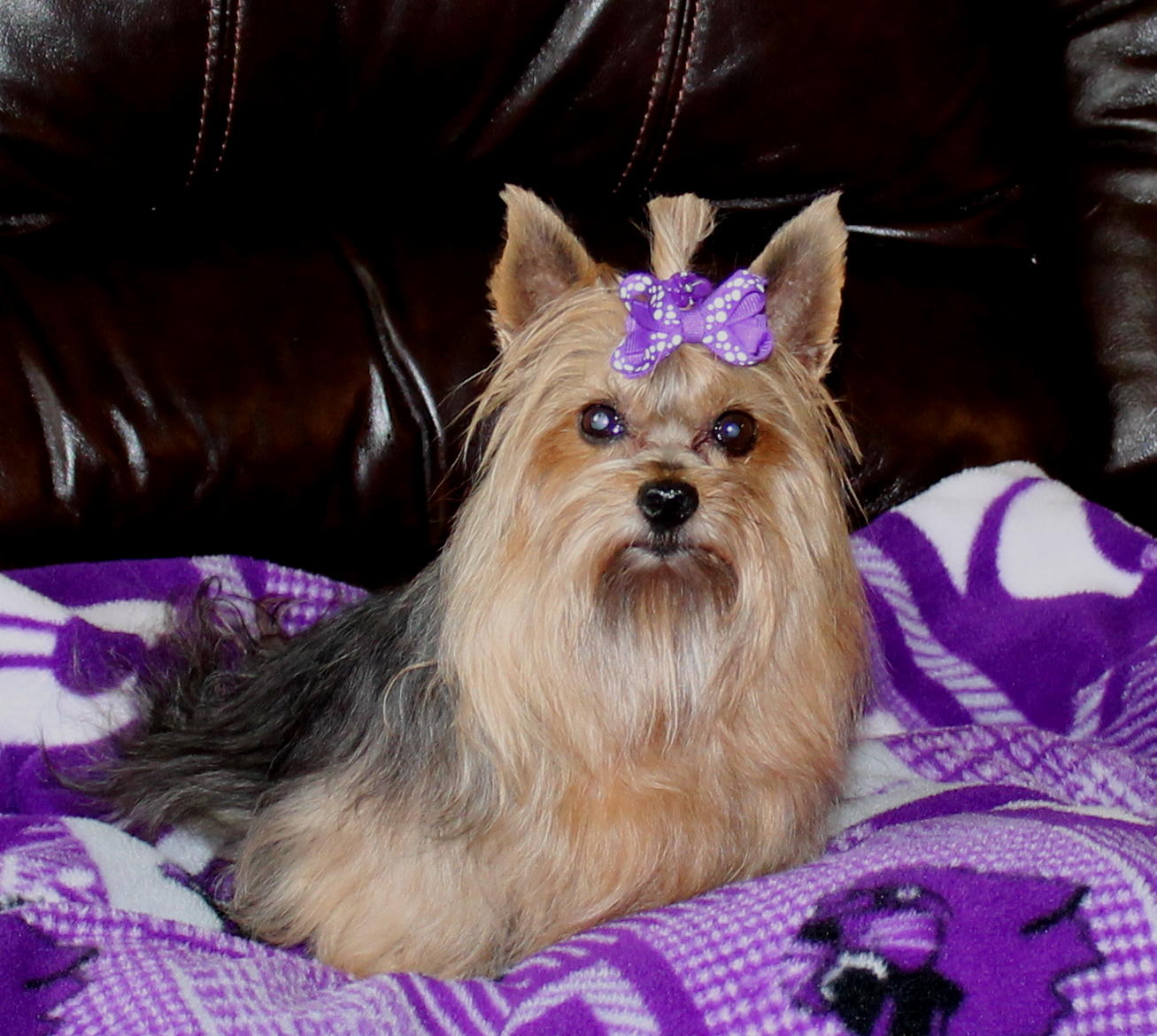 SWEETPEA HAS BEEN ON OUR SALES STAFF FOR 14 YEARS. EVERYONE WHO HAS MET HER KNOWS WHAT A LOVING, SMART AND BEAUTIFUL LITTLE LADY SHE IS. SHE IS A KANSAS STATE WILDCAT FAN. WE HOPE TO KEEP HER ON OUR STAFF FOR MANY MORE YEARS TO COME.
"THANK YOU FOR VISITING OUR WEBSITE."
ONE OF OUR SILKY TERRIERS PUPPIES WOULD BE A GREAT ADDITION TO YOUR FAMILY. WE WOULD LOVE TO HEAR FROM YOU.
ARNOLD & LINDA BRUNA
2125 4TH RD
WATERVILLE, KANSAS 66548
785-363-2342
CELL# 785-370-9439
e-mail: awbruna@sbcglobal.net